Buy YOYO nicotine pouches (YOYO NICOPODS) at The Royal Snus Online! Nicotine pouches developed by Conny Andersson, YOYO's 100% natural- flavoured products are to a large extent never- before- seen in this new and fast developing market.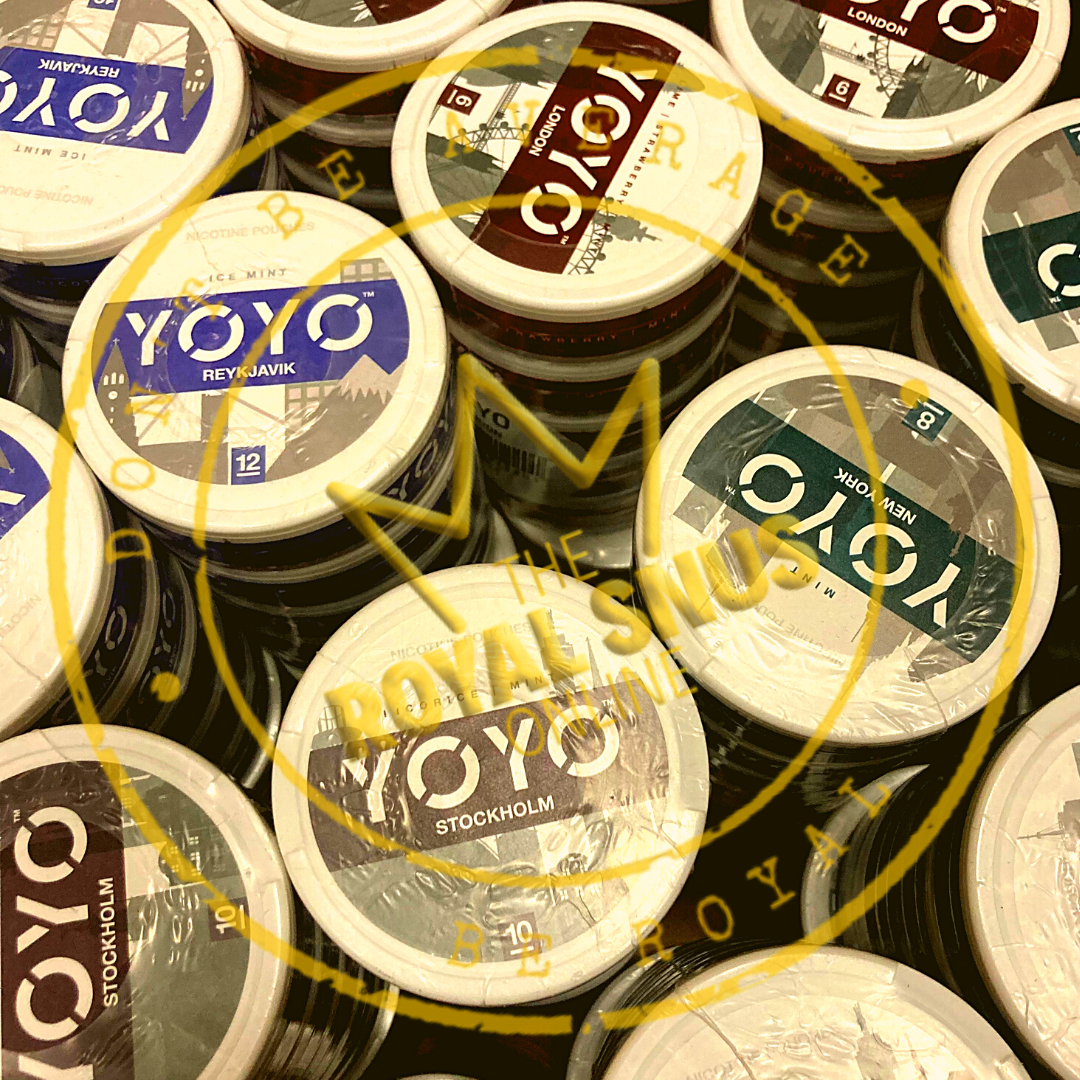 My name is YOYO Nicotine Pouches, but people call me ...
The original and correct name of YOYO products are YOYO nicotine pouches, but in each country there is different ways how they call them - YOYO nuuska, YOYO snus, YOYO nikotiinipusseja, YOYO nikotiini kotid, YOYO prill, YOYO prilla, YOYO nicopods, YOYO snuff, YOYO снюс, YOYO pouch, YOYO pouches, YOYO nicotine bags, YOYO nicotine pillows, YOYO chew bags, YOYO nico pods, YOYO chewing tobacco, YOYO chew, YOYO dip, YOYO dipping tobacco, YOYO snuss, YOYO السويدية snus, YOYO smokeless tobacco, YOYO bag under your lip, YOYO snus suédois, YOYO sachets de nicotine, YOYO Snus sueca, YOYO bolsas de nicotina and much more.