VOLT Nicotine Pouches (VOLT SNUS) By Swedish Match. VOLT are tobacco- free all white nicotine pouches with fresh flavours in surprising combinations, such as Cool Crisp, Frosted Apple, Deep Freeze, Dark Frost and Java Shake. Interesting new personalities in all strengths and a great variety of tastes.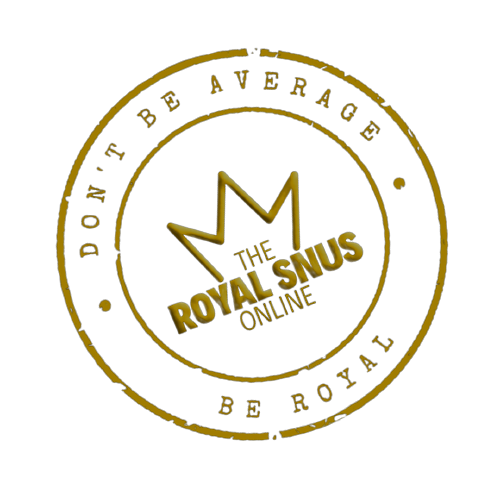 About VOLT nicotine pouches
VOLT nicotine pouches are, just like ZYN and Swave, completely white. What makes VOLT so popular is ability to flow less and VOLT nicotine bags do not colour your teeth. The VOLT nicopods are white before and after use, which gives a clean and fresh impression. VOLT is created with inspiration from nature, mountains and seasons. Through VOLT, you always get a refreshing feeling, which permeates everything from the taste to the expression and design of the can. Being outside is refreshing and with a nicotine bag from VOLT under the lip, that feeling becomes even more intense. VOLT provides a good delivery of nicotine and is carefully developed for a special experience where the freshness and its exciting tones are noticeable. VOLT nicotine pouches are clearly unique in their kind.
VOLT nicotine pouches are manufactured by Swedish Match. Swedish Match are also well known for products like Kaliber snus, ONE snus, ONYX snus, ZYN nicotine pouches, THE LAB snus, XR nicotine pouches, MUSTANG snus, XRANGE snus, Göteborgs Rapé snus, Tre Ankare snus, General snus, G.3 snus, G.4 snus, ETTAN snus, Nick & Johnnysnus, KRONAN snus, CATCH snus and more. We offer wide range of Swedish Match snus and nicotine pouches products at www.TheRoyalSnus.com. Also feel free to check out other snus and nicotine pouches brands from smokeless tobacco world what you havn't tried yet from our selection.
VOLT nicotine pouches strenghts
VOLT nicotine pouches are available in five different strengths to choose from:
Low
Normal
Strong
Extra Strong
Super Strong
VOLT nicotine formats
VOLT nicotine pouches are served in slim format.
VOLT nicotine flavors
VOLT are white nicotine pouches with fresh flavors in surprising combinations, such as Cool Crisp, Frosted Apple and Spearmint Breeze and more. VOLT nicotine pouches comes in great variety and is carefully developed for a new and exciting taste experience. You can choose between many different flavors in several different strengths.
Flavor of freshly roasted coffee beans topped with hints of cocoa and caramelized sugar.
Berry flavor with clear hints of blueberries, vanilla and chilly peppermint.
Soft tones of strawberry and vanilla in harmony with fresh and cooling mint.
Fresh and intense taste of peppermint with a clear cooling effect.
Flavor of sour green apple in combination with cooling notes of mint and a slight hint of vanilla.
Bodied spearmint taste, topped with peppermint and menthol.
Flavor of dark berries and fruits topped with fresh menthol.
What is nicotine pouches?
Nicotine pouches are smaller than snus, that mainly consist of nicotine. During the manufacturing process, the nicotine is extracted from the tobacco plant, which ultimately results in a completely tobacco-free pouch. Nicotine pouches are used primarily in the mouth, or rather under the lip.In that way the nicotine is absorbed efficiently in the body. Today, nicotine pouches are a product that is becoming more and more popular with each passing day and has established itself in many more markets than in our Nordic countries. Nicotine pouches also have the ability to stay fresh for a long time during use and also have the same white color both before and after use.
All VOLT nicotine pouches products meets GOTHIATEK® quality standards. What is GOTHIATEK® quality standards?
Swedish Match is the only snus company in the world to guarantee its consumers that each snus can meets the GOTHIATEK® requirements. By GOTHIATEK®, Swedish Match impose stricter requirements on the content of the company's products than both the Swedish food regulation and the recommendations of the World Health Organization (WHO) Study Group on Tobacco Product Regulation (TobReg) do regarding the maximum amounts of undesirable compounds in smokeless tobacco products. GOTHIATEK® entails that Swedish Match imposes demands on the ingredients used and thus works only with selected types of tobacco and selected growers. The soil must be given the right conditions in order for the crops to attain the right quality. The tobacco needs to be treated with the greatest care even after it has been harvested. Swedish Match follows an extremely detailed production process, with each stage monitored and analyzed, to guarantee that the company supplies the best and safest snus in the world to its customers.Swedish Match believes that consumers and the public have a right to know what the company knows about snus. Accordingly, Swedish Match communicates and provides information about GOTHIATEK® and the company's products and their contents. Swedish Match are proud of what they have accomplished, but they strive towards products with even higher quality and even lower undesirable substances. Swedish Match continue to develop GOTHIATEK® in pace with new findings, innovations and technological achievements.
My name is VOLT nicotine pouches, but people call me ...
The original and correct name of VOLT products are VOLT nicotine pouches, but in each country there is different ways how they call them - VOLT nuuska, VOLT nikotiinipusseja, VOLT nikotiini kotid, VOLT prill, VOLT prilla, VOLT nicopods, VOLT snuff, VOLT снюс, VOLT pouch, VOLT pouches, VOLT nicotine bags, VOLT nicotine pillows, VOLT chew bags, VOLT nico pods, VOLT chewing tobacco, VOLT chew, VOLT dip, VOLT dipping tobacco, VOLT snuss, VOLT السويدية snus, VOLT smokeless tobacco, VOLT bag under your lip, VOLT snus suédois, VOLT sachets de nicotine, VOLT Snus sueca, VOLT bolsas de nicotina and much more.