Buy STRÖM nicotine pouches (STRÖM SNUS) at The Royal Snus Online! STRÖM nicotine pouches (STRÖM nicopods) is a new brand that offers all white tobacco free products. The nicotine pouches are produced by the manufacturer Insurgent Ventures II, which is established in the tobacco trade. In its launch range STRÖM released three different products. These nicotine pouches come in flavors of mint, berry and another mint flavor that also has notes of orange.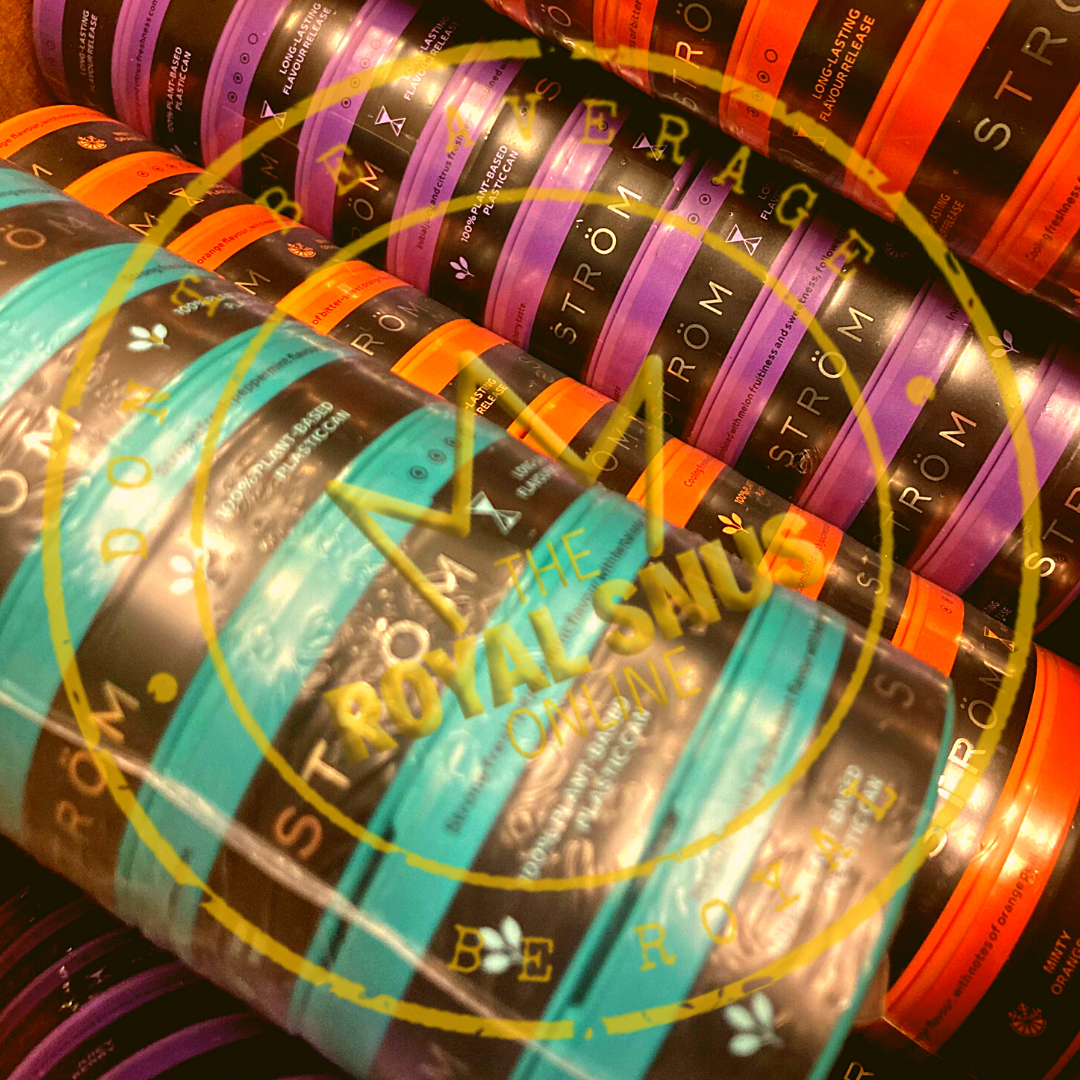 My name is STRÖM Nicotine Pouches, but people also call me ...
The original and correct name of STRÖM products are STRÖM nicotine pouches, but in each country there is different ways how they call them - STRÖM nuuska, STRÖM nikotiinipusseja, STRÖM nikotiini kotid, STRÖM prill, STRÖM prilla, STRÖM nicopods, STRÖM snuff, STRÖM снюс, STRÖM pouch, STRÖM pouches, STRÖM nicotine bags, STRÖM nicotine pillows, STRÖM chew bags, STRÖM nico pods, STRÖM chewing tobacco, STRÖM chew, STRÖM dip, STRÖM dipping tobacco, STRÖM snuss, STRÖM السويدية snus, STRÖM smokeless tobacco, STRÖM bag under your lip, STRÖM snus suédois, STRÖM sachets de nicotine, STRÖM Snus sueca, STRÖM bolsas de nicotina and much more.