Wakey snus pouches was founded to innovate and revamp the view upon portion pouches. Wakey strongly believe that internal control is key when trying to unlock your fullest potential. Unfortunately, Wakey discovered that many nicotine consumers find it difficult to quit their addiction and subconsciously experience that nicotine is affecting their concentration ability, motivation, and mood, which leads to the loss of internal control. Wakey consider this growth-limiting since 95% of all cognition occurs in the subconscious mind. (Gerald Zaltman, Harvard Business School Professor). Nevertheless, Wakey've created, what Wakey view as a healthier alternative to nicotine pouches. Wakey products primarily combat your habitual cravings as they are used in the same way as nicotine pouches, have the same flavors, and substitute the well-known mouthfeel. Wakey is a wake-up call, as it helps you regain internal control via concentrated amounts of caffeine, which multiple studies suggest improves mental functioning, memory and decreases fatigue. Wakey believe that having the courage and willpower to take the first step toward your dreams, will start powerful momentum, which inevitably leads you there if you are determined. The first step is the most important, if you don't have the courage to take it, your journey will never begin. Wakey products are designed to give you the extra boost of energy and focus to work toward your goals. Wakey is used as a totem of motivation and determination, which is a constant reminder, that your current actions should reflect the ones of the person you look up to, your future self. Wakey believe that complete mastery is achievable in any field, by the one with the grit and determination to take the first step and keep going. Wakey pouches are completely wihtout any trace of tobacco or nicotine.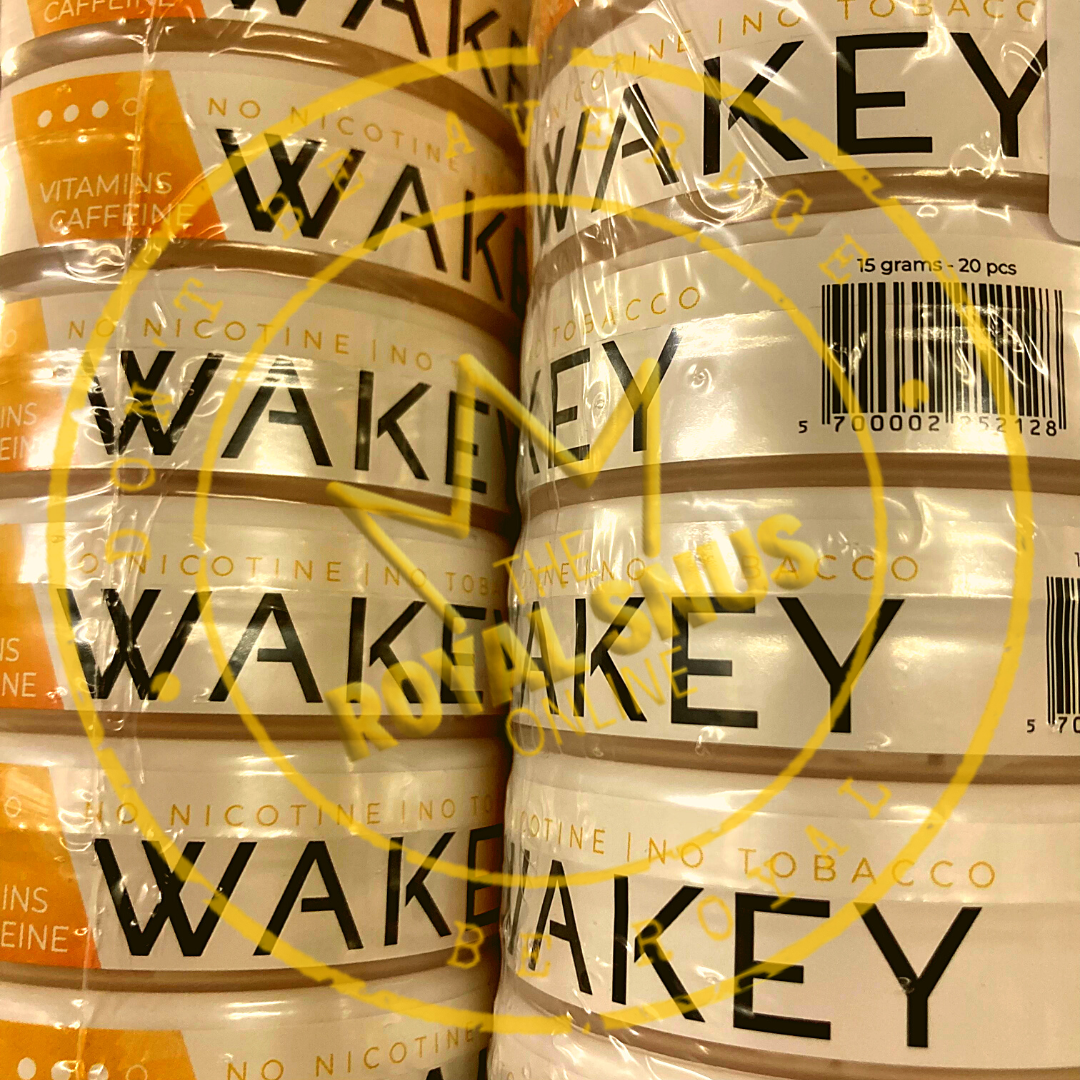 My name is WAKEY Energy Pouches, but people call me ...
The original and correct name of WAKEY products are WAKEY Energy Pouches, but in each country there is different ways how they call them - WAKEY nuuska, WAKEY nikotiinipusseja, WAKEY nikotiini kotid, WAKEY prill, WAKEY prilla, WAKEY nicopods, WAKEY snuff, WAKEY снюс, WAKEY pouch, WAKEY pouches, WAKEY nicotine bags, WAKEY nicotine pillows, WAKEY chew bags, WAKEY nico pods, WAKEY chewing tobacco, WAKEY chew, WAKEY dip, WAKEY dipping tobacco, WAKEY snuss, WAKEY السويدية snus, WAKEY smokeless tobacco, WAKEY bag under your lip, WAKEY snus suédois, WAKEY sachets de nicotine, WAKEY Snus sueca, WAKEY bolsas de nicotina and much more.