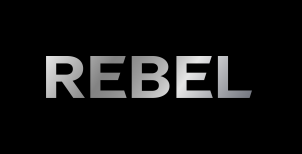 Buy REBEL nicotine pouches at The Royal Snus Online Shop! Presenting before you the Delectable Nicotine Pouches. Unlike their predecessor "the original" portion snus, nicotine pouches are 100% free of tobacco and contain a unique blend of fresh flavors, natural fibers and nicotine. Nicotine pouches have been around since 2018 and are viewed as a 'novel' tobacco product. These pouches can many times be referred to as "snus" and "all-white". REBEL have come up with amazing flavours that have different strengths according to your different moods and will give you an edge over your daily routine. REBEL nicotine pouches contains water, plant-based materials, flavourings, sweeteners and nicotine. All prepacked in small pouches.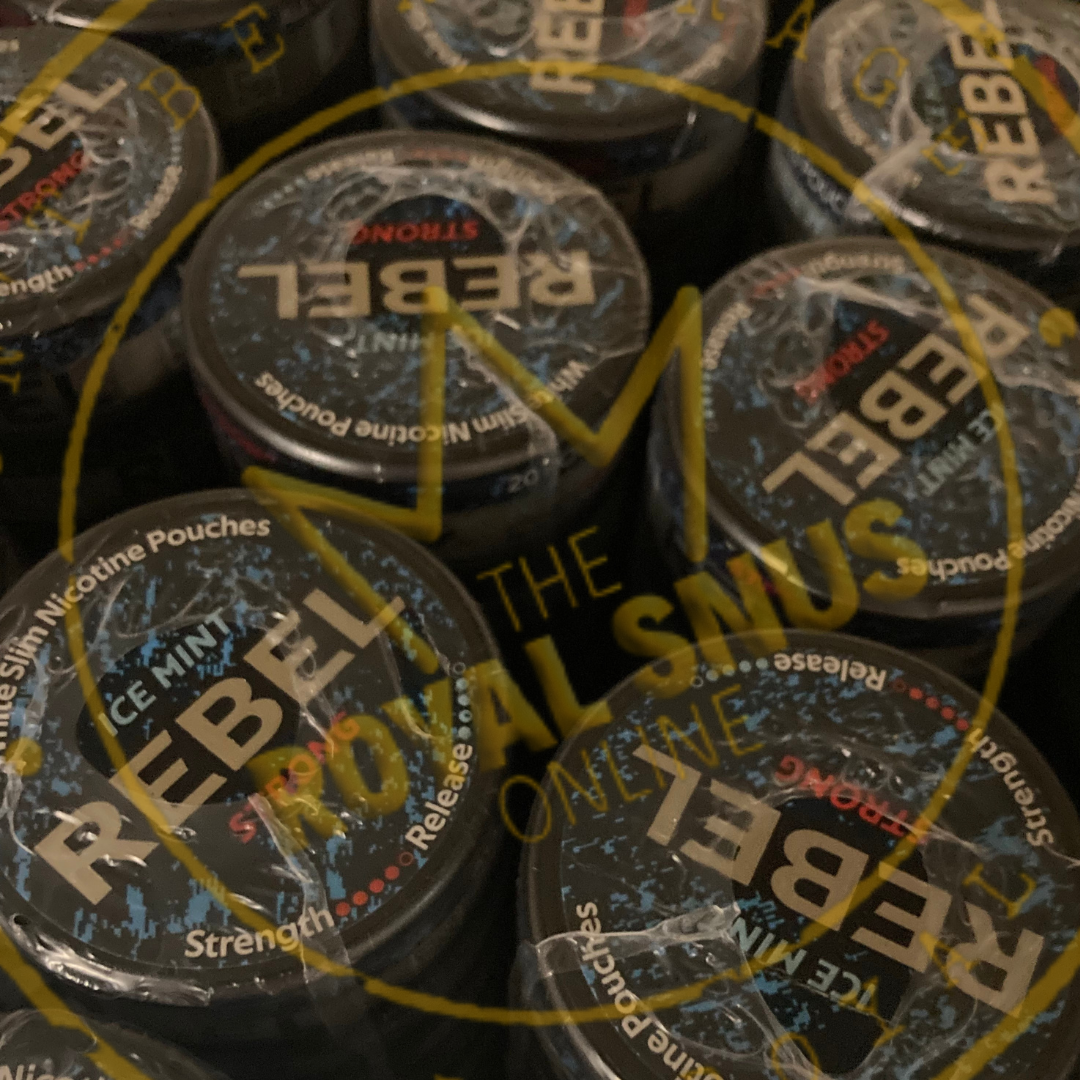 What is Rebel nicotine pouches?
Rebel was born with the ambition to pioneer a new era in the nicotine pouch market. Rebel like to do things differently, whilst maintaining the traditional approach in providing you the best possible product. Rebel embrace what it means to be a Rebel through our unique design and mission.
What makes Rebel pouches unique?
Rebel nicotine pouches achieves extraordinary levels of comfort through a precise, high tech manufacturing process and specially selected raw materials. For starters, the material we use for our pouches is an exceptionally high density fibre that ensures the long-lasting plush feel during usage. This fibre always needs to be cut into individual pouches, for which Rebel use very high precision knives, so that the pouch edges are always completely smooth and irritation free. And lastly, just before the pouches are put into the cans, we make sure to moisturise each pouch individually to achieve complete stick free comfort. The combination of all these steps results in
the ultimate perfect experience for you, the end-user.
What makes Rebel flavours unique?
This again comes down to Rebel manufacturing process and raw materials. Rebel blend our all white powder utilising only the highest grade nicotine, specially developed flavouring and advanced cooling agent. Together, these ingredients are mixed with precision, all the way down to the micron level, making sure the flavours, nicotine release and cooling sensation are impeccable.
My name is REBEL nicotine pouches, but people call me ...
The original and correct name of REBEL products are REBEL nicotine pouches, but in each country there is different ways how they call them - REBEL nuuska, REBEL prill, REBEL prilla, REBEL nicopods, REBEL snuff, REBEL снюс, REBEL pouch, REBEL pouches, REBEL nicotine bags, REBEL nicotine pillows, REBEL chew bags, REBEL nico pods, REBEL chewing tobacco, REBEL chew, REBEL dip, REBEL dipping tobacco, REBEL snuss, REBEL السويدية snus, REBEL smokeless tobacco, REBEL bag under your lip, REBEL snus suédois, REBEL sachets de nicotine, REBEL Snus sueca, REBEL bolsas de nicotina and much more.